The Best Way to Take Action
Premium Treat Foods
ProArt® premium treats are produced with carefully selected raw materials. Contains 90% Meat. We use real meat in our treats. For example, our lamb treats contain real lamb. Your little friends will love our reward bars for cats and dogs, which we offer in different sizes and different flavor options.
Premium Protein Sources
Carefully selected protein sources are used in the content of ProArt® pet foods.
90% Meat
ProArt® Treat Sticks contain 90% meat.
No Artificial Flavor
We do not use any artificial flavors that will threaten the health of your little friend.
proartpetadmin
2021-06-14T18:18:47+03:00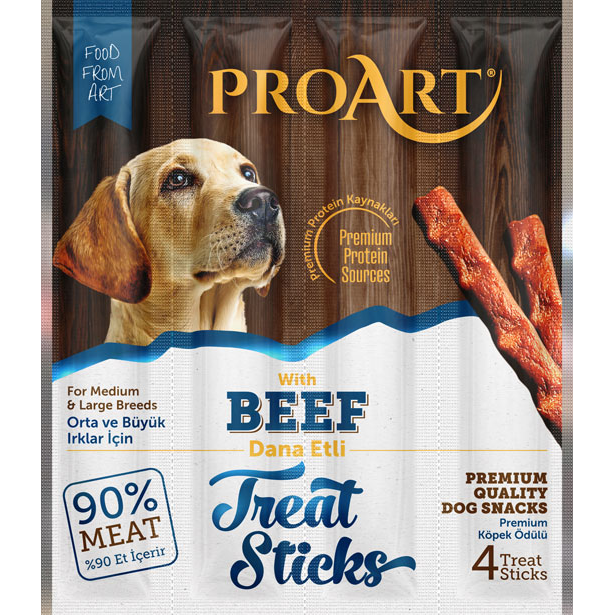 Chewable Treat Sticks with Beef for Medium & Large Breed Adult Dogs